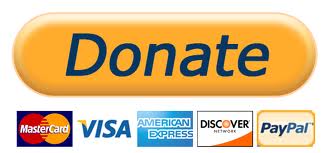 Most Non-Profits Already Have A Donate Button On Their Websites Including Churches.
Most people don't click the Donate button on most Non-Profits websites and Simply give money.
Add The BAMway.net Image To Your Website To Increase The Cash Flow To Your Non-Profit For Free!
Donate By Shopping is a great, "get your attention" phrase. The SHOPPING is real but long-term and must be COLLABORATIVE to be impactful.  BAM's initial revenue comes from MEMBERSHIPS. Our model is more effective in generating CASH-FLOW than AmazonSmile as per Non-Profit Chronicles and see the minimal results from SHOPPING revenue from the similar AmazonSmile model iGive.com.
We helped Attorney Dr. Everett Glenn win a $5,000 grant using our technology recommendation from the Lakers as a Member of BAM for ESPELI.ORG/Donate
Non-Profits Working Together To Raise Funds So That All Boats Rise When The Windfall Comes In As We Expand Our Amazon SBS Model COLLABORATEVELY!
Want more information? BAMevent.net
Your Charity Simply Wins With BAMway!
Visit BAMway today and share this website with Non-Profits that need more money!